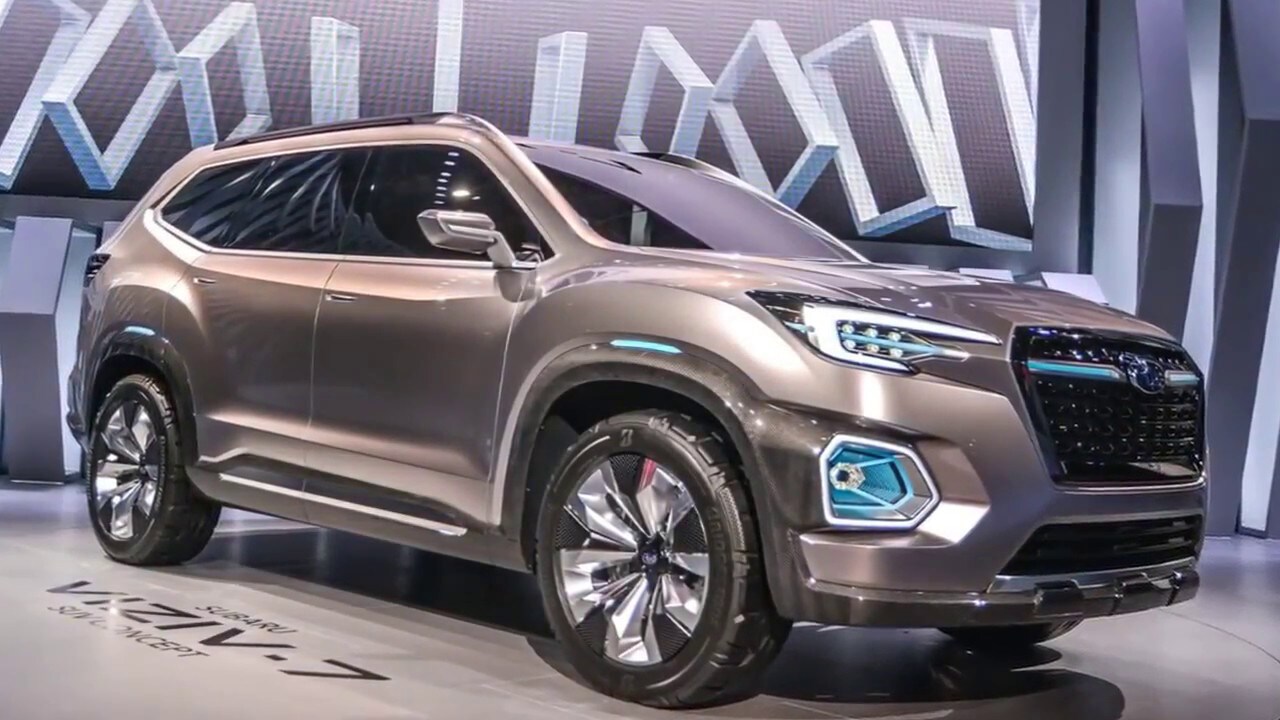 Will 2018 be the Year of the Subaru Ascent?
On November 2016 Subaru teased the public at the Los Angeles Auto Show with a new mid-size SUV concept the Viziv-7. The Viziv-7 is Subaru's concept for their largest production vehicle to date, the Subaru Ascent. It measures 204.7-inches long, 79.9-inches wide and 72-inches tall. Its wheel base is 117.7-inches long and sits on 265/55 R21 tires. The Subaru Ascent utilizes the same Subaru Global Platform as the 2018 Subaru Crosstrek and really highlights just how far this new platform will allow Subaru to expand.
The Ascent will introduce an all new vehicle line up that will expand the appeal of the Subaru brand into a new market segment. The new mid-size SUV will be a 7 seater that will include all of the safety and technology features that have come to be expected by Subaru owners.
The Ascent embodies all the core concepts of the Subaru brand: safety, dependability, and capability. There is a large market of consumers that want to be a part of the Subaru family, but feel left out due to Subaru's lack of full size vehicles. Consumers most often opt out of Subaru ownership for one reason, Subaru doesn't make a car big enough for their large family. Many consumers recognize the best-in-class safety, dependability, and reliability of a Subaru, and wish that there was a full-size option that could fulfill their needs. Subaru has listened to the needs of those consumers and that is why they developed the Subaru Ascent. The Ascent will allow consumers that are looking for a mid-size 3 row SUV an opportunity to finally join the Subaru Family.
Subaru announced during the 2016 Los Angeles Auto Show that full production of the 7 passenger mid-size SUV will begin in 2018. We can expect to see the Subaru Ascent arrive at dealerships sometime mid-2018. Subaru recently registered the moniker Ascent with the U.S. Patent and Trademark Office and we expect to see the 2019 Subaru Ascent introduced next fall.
If you are interested in learning more about the brand new Subaru Viziv-7, or the all new Global Platform on which all Subaru's will eventually be manufactured, then come visit Rairdon's Subaru of Auburn today. Our award winning customer service team can help you discover all the award winning features and technology that make Subarus the safest and most reliable vehicles on the road.