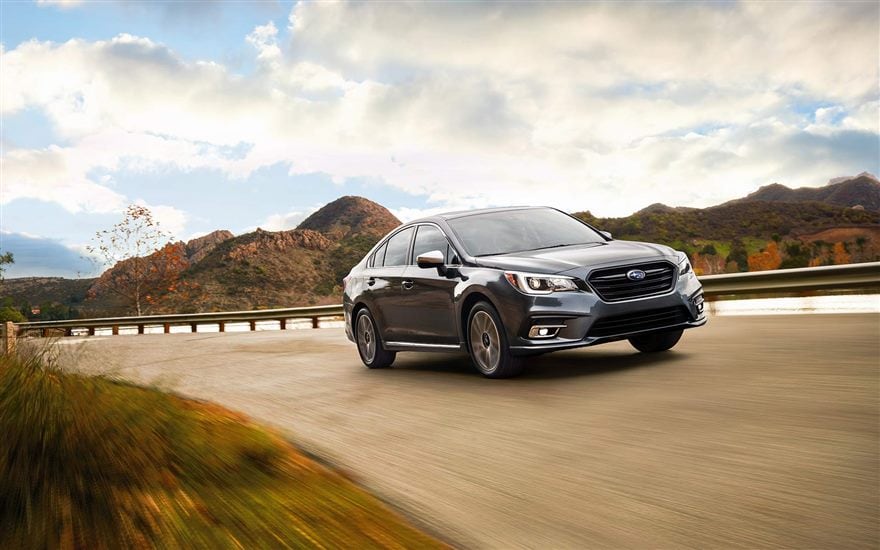 2018 IIHS Top Safety Pick+ Awards

Continuing their ongoing legacy of top rated safety, Subaru earned four Top Safety Pick+ awards for their Impreza, Legacy, Outback, and WRX. Top Safety Pick+ is the highest safety rating one can achieve from the Insurance Institute for Highway Safety. In 2018 only 15 vehicles received the Top Safety Pick+ award after new 2018 requirements were implemented for headlights and frontal crash evaluations. The Forester and Crosstrek both received a Top Safety Pick rating making the Subaru lineup one of the safest on the road.

IIHS assesses a vehicle's crashworthiness with six tests: moderate overlap front, driver-side small overlap front, passenger-side small overlap front, side, roof strength and head restraints & seats. The institute rates front crash prevention by conducting low- and moderate-speed track tests of vehicles with automatic braking systems. IIHS also tests headlight systems where IIHS engineers measure the reach of a vehicle's headlights on straight roads and on curves.

To earn the IIHS 2018 Top Safety Pick+, a vehicle must receive a "Good" rating for five tests of high-speed front and side crash tests, a rollover test, and evaluations of seat/head restraints for protection against neck injuries in rear impacts. The newest test added to the IIHS evaluation for 2018 is the passenger side small overlap crash. This new test sends a vehicle into a barrier at 40 mph with just 25 percent of the vehicle's front end overlapping the barrier on the passenger side. It mimics what happens when the front passenger-side corner of a vehicle collides with another vehicle or with an obstacle such as a tree or utility pole. Crosstrek, Impreza, Legacy, Outback and WRX were top performers in the test according to IIHS.

"Drivers expect that their passengers, who are often family, will be protected just as well as they are," says IIHS President Adrian Lund. "Manufacturers have been taking this issue seriously since we first shed light on it, and we're confident that good small overlap protection will become the norm on the passenger side, just as it has on the driver side."

Vehicles also must receive an "Advanced" or "Superior" rating for frontal crash avoidance and a "Good" rating for headlights. All Subaru models equipped with EyeSight received the highest possible rating in front crash prevention.

"Safety is paramount to Subaru," said Thomas J. Doll, president and chief operating officer, Subaru of America, Inc., "and each year we continue to improve and innovate the safety features and technology in our vehicles for our customers. It is an honor to receive IIHS's Top Safety Pick+ award on four of our models for 2018."

Subaru has always been committed to delivering the safest and most reliable vehicles on the road. Owning a Subaru is all about love, and these vehicles are the ones that our loved ones depend on. It is important to Subaru that all of their models are capable of keeping their passengers safe. Year after year Subaru proves that they are leaders in top rated vehicle safety.