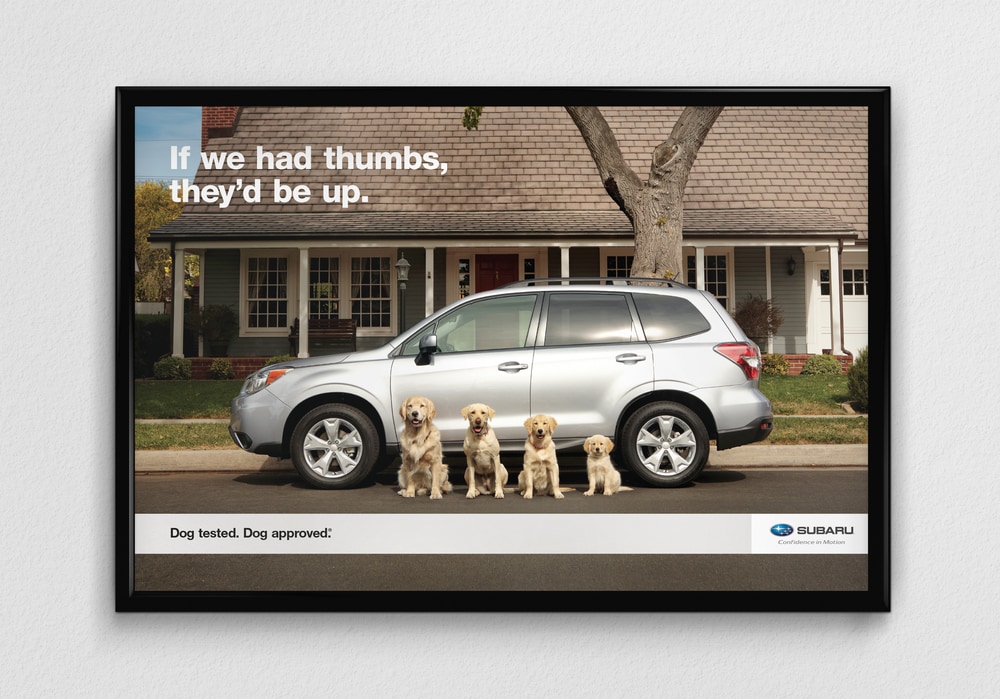 Dog Tested. Dog Approved.

Subaru is all about Love, and there is no greater love than the bond that is shared between a dog and their owner. Subaru has always openly expressed its love for our four legged friends both in its advertisements and in the design concepts of their vehicles. One of the reasons Subaru owners love their vehicles so much is that a Subaru is the perfect vehicle for you and your furry companion.
In order to highlight the all-new 2019 Subaru Ascent, Subaru is bringing back the Barkleys for their "Dog Tested. Dog Approved." advertisements. The Barkleys are a family of Labrador and Golden Retrievers who test the new 2019 Subaru Ascent and other popular Subaru models throughout their daily lives. The commercials showcase the Barkleys using Subarus for everything from a trip to the car wash to taking the pups to their first day of school.

The four "Dog Tested. Dog Approved." spots feature the Barkleys in scenarios not unlike those that Subaru drivers find themselves in with their own families.
"CAR WASH" –
"DROP OFF" –
"DRIVE AWAY" -


"With more than half of Subaru drivers having pets, we believe it is important to celebrate the love of pets shared by our owners," said Alan Bethke, senior vice president, marketing at Subaru of America. "Pets are considered members of our Subaru family and utilizing the Barkleys in our campaigns allows us to connect with our customers in an authentic, fun, and entertaining way."

If you would like to find the perfect Subaru for you and your four-legged companion, then schedule a vehicle demonstration today at Rairdon's Subaru of Auburn. Our award winning customer service team is filled with animal lovers just like you and we know exactly what pet owners are looking for in a reliable vehicle.