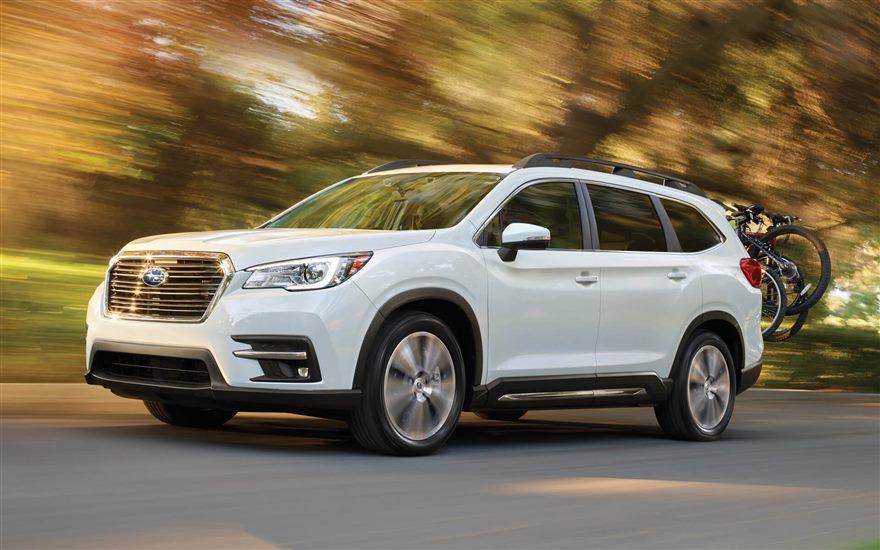 Subaru Ascent Production Begins
Ever since the Los Angeles Auto Show back in 2016 where Subaru teased the return of 3-row SUVs with their Viziv-7 concept, we've been patiently waiting in anticipation of the brand new Subaru Ascent. Utilizing the global platform, and harnessing all the aspects that make a Subaru a Subaru, the Subaru Ascent will expand the outstanding Subaru lineup into the covenanted full-size SUV segment.
Production of the 2018 Subaru Ascent officially began on May 8th at Subaru of Indiana Automotive in Lafayette, Indiana. The Ascent will be produced alongside the Outback, Legacy, and Impreza at Subaru of Indiana Automotive where they plan to increase production to about 400,000 vehicles annually. This production increase is expected to bring approximately 200 jobs to Indiana and has been subsidized by Subaru with a $140 million investment in equipment and expansion.
To mark the occasion, members of the famous Subaru canine family, The Barkleys, visited SIA to welcome the family vehicle to the Subaru line-up. In addition, SIA presented $8,000 in grants to four local nonprofit organizations focused on animal welfare: Almost Home Humane Society, Loving Heart Animal Shelter, Natalie's Second Chance No-Kill Dog Shelter and North Central Indiana Spay & Neuter.
"The Subaru Ascent is a great addition to our production line-up," said Tom Easterday, Senior Executive Vice President of SIA. "Production of this outstanding new family vehicle allowed us to create hundreds of new jobs at SIA, and also at our suppliers in Indiana and across the country."
Built on the global platform, the 2018 Subaru ascent will measures 204.7-inches long, 79.9-inches wide and 72-inches tall. Its wheel base is 117.7-inches long and sits on 265/55 R21 tires. It will accommodate 8 passengers comfortably while delivering the Subaru reliability and performance Subaru owners expect.
The 2018 Subaru Ascent is expected to arrive at dealerships sometime mid-2018. For updates on exactly when we will be receiving our allotment of 2018 Subaru Ascents, contact our customer service team at Rairdon's Subaru of Auburn.