Subaru Loves Pets - Auburn Valley Humane Society
Subaru Loves Pets – Auburn Valley Humane Society Auburn Valley Humane Society does not know much about Raava's past, but we hope that her story can help shape the future for how we help our community and make a difference. Raava was found at the AVHS doorstep one early morning. Shortly after her arrival, our medical team found Raava to be incredibly malnourished with areas of sloughing skin, severe dehydration, and unable to stand. The vet indicated that Raava was very sick and there were no guarantees of a positive outcome. She was given intravenous fluids, medications, physiotherapy, and a prescription diet. Each day, the staff celebrated her small steps to recovery. Playing with a tennis ball meant that she was already feeling better, but no one knew it was going to be a long 5 months! Raava went to two special foster homes, that gave her the extra attention that she needed. During her medical care, the vet embarked on a skin graft to speed up her return to full function. A new procedure for AVHS medical staff! Each day for weeks, she would visit the shelter to be weighed, bandages changed and treated with medication. She started to show more personality each time we saw her. Thousands of dollars have been spent on veterinary care, skin grafts, bandages, medications, and special treatments as she slowly recovers on the road to adoption. Raava is the embodiment of everything good in the world and she has taught us all so much! The word "stranger" is NOT in her vocabulary. Everyone she meets is her new best friend! She is recovering to be adopted in the future at the Subaru Adoption Event in October. Donations are warmly accepted to help defray her medical and treatment costs, which have stretched into the thousands of dollars! After months of treatment, costing thousands of dollars to AVHS, Raava has healed from her wounds. She loves to play with her foster dog and has become fast companions with the family members. The medical staff did not give up on her as she was a remarkable dog. With help from our annual Subaru Loves Pets month at AVHS, we are able to continue to help more animals like Raava. She had thousands of dollars of medical expenses. Thanks to the support by Subaru of America and Rairdon's Subaru of Auburn, animals like Raava and the other incredible Underdogs will continue to receive amazing medical care including being adopted into a loving home! Auburn Valley Humane Society, 4910 A St SE, Auburn, WA 98092 www.auburnvalleyhs.org 253-249-7849 ext. 102, Sharon LaVigne, Director of Philanthropy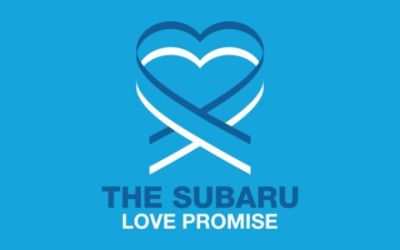 Sackcloth & Ashes
Hello! Writing to tell you about my stellar experiance with Rairdon's Subaru of Auburn, WA. My salesman, James, was absolutely amazing. From soup to nuts, he showed me the different models available, test drove, and demonstrated all the features I had purchased. After 250 miles in my 2019 Crosstrek I am absolutely smitten. So glad I joined the Subaru family and I think you may just have made a customer for life. (Got to say thank you for still making a manual transmission, premium model, these days so many manufacturers are shying away from mans) I've purchased four brand new vehicles in my life and James by far stands out as a stellar salesperson. Not just because of his candor and friendliness, but he seemed to actually care about getting me into the proper vehicle, not just "doing his job". After the purchase, I was given a Sackcloth & Ashes blanket and box. Apparently this dealership gives new buyers a sweet throw and also donates one to the nearby homeless shelter. You are asked to fill the blanket box with donations and return it to pay it forward. Subaru showing love once again... I can't really express how grateful I am to have had James as my Salesman and Subaru as a product, but thank you! Long live the manual transmissions!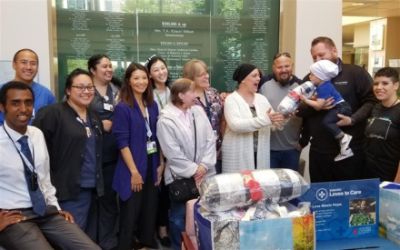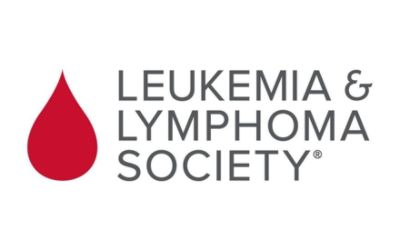 Rairdon's Subaru Loves to Care for Cancer Patients
On June 28, 2019, Rairdon's Subaru partnered with the Leukemia & Lymphoma Society to bring comfort to cancer patients fighting for their lives. General Manager, Mike Burgess and wife Amanda and their adorable, 18 month old son Declan arrived at the Highline Cancer Center with 80 warm, comfortable blankets and 50 arts and crafts kits. Amanda and Declan are both Subaru Loves to Care Ambassadors because of family members who have been affected by these diseases. They had the opportunity to meet with Patricia and Serenity, two patients who were receiving treatment and precious Declan gave them a blanket and arts and crafts kit. He made everyone smile who was in attendance and the Highline Cancer Center is so thankful for this wonderful donation. Thank you for helping LLS further our mission of ending blood cancer and improving the quality of life of patients and their families.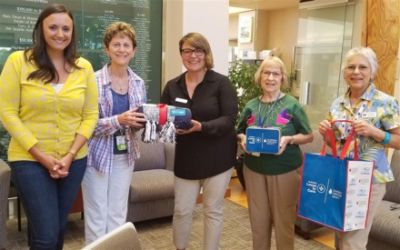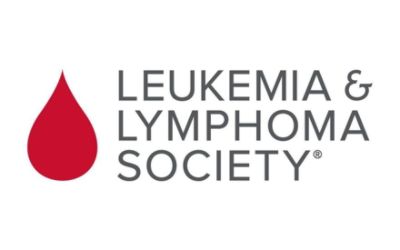 Caring for south King County cancer patients
On July 13th, Rairdon's Subaru of Auburn partnered with the Leukemia & Lymphoma Society to delivery blankets and arts and crafts kits to cancer patients and kids experiencing cancer at the Highline Cancer Center. Patients will receive a beautiful blanket and hand-written message of hope from customers at Rairdon's Subaru. The Leukemia & Lymphoma Society exists to find cures for cancer and improve the quality of life of cancer patients and their families and Subaru helps LLS by donating critical research dollars. Thank you again for your care and compassion for the patients at Highline Cancer Center; and for helping the Leukemia & Lymphoma Society fund local life-saving research to beat cancer and provide programs and services for patients in south King County and beyond.